 Packaging Printing Market By Printing Ink (Solvent- Based, UV-curable, Aqueous, Others), By Printing Technology (Flexography Printing, Rotogravure Printing, Offset Printing, Digital Printing, Screen Printing), By Material (Labels, Paper & Paperboard, Plastic, Metals, Others), By Application (Food & Beverage, Pharmaceuticals, Household & Cosmetic Products, Others), Industry Analysis, Trends, and Forecast 2019 – 2025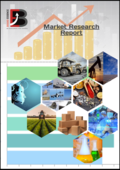 Packaging Printing Market By Printing Ink (Solvent- Based, UV-curable, Aqueous, Others), By Printing Technology (Flexography Printing, Rotogravure Printing, Offset Printing, Digital Printing, Screen Printing), By Material (Labels, Paper & Paperboard, Plastic, Metals, Others), By Application (Food & Beverage, Pharmaceuticals, Household & Cosmetic Products, Others), Industry Analysis, Trends, and Forecast 2019 – 2025
Report ID:
BMRC 1079
|
Number of pages:
200
|
Publish Date:
May 2019
|
Publisher:
BMRC
|
Category:
Packaging
Packaging Printing Market was valued at USD 281.02 Billion in 2018 and is projected to reach around USD 406.09 Billion by 2025, at a CAGR of 5.4% during the forecast period. Increasing demand for innovative packaging drives growth of packaging printing market.

Packaging printing report published by the Brandessence Market Research and Consulting Pvt. Ltd. provides the detail information about Packaging printing from various aspects. This report consists of drivers, challenges and opportunities which help the market to grow over the analysis period and recent trends which supports the growth of market. This report consists of regional segmentation with product type and applications.

Printing is a process for replicating text and images using a master form or template. To get the perfectly branded design and package for the beauty of product there is a need of packaging printing. Printing and packaging technology deals with the printing technology and followed by the packaging of the content so as to make it presentable and attractive. Printing is the process which reproduces text and images usually with ink on paper or other materials used in a printing press and the rules and regulation has to follow while packaging printing.

Growing demand for packaged products due to the growth of the FMCG industry drives the market growth for packaging printing. Additionally, growing ecommerce business factor also anticipated to supplement the market growth for packaging printing within the forecast period. Furthermore, increasing consumer inclination towards the attractive packaging of product is also augmenting the market growth. However, the high cost of printing may restrain the growth of market. Moreover, technological advancements in the field of packaging printing can provide an opportunity for the packaging printing market growth.

Key Players for Packaging Printing Market Report–
Some major key players for global Packaging printing market are HP Inc., E.I. du Pont de Nemours and Company, Toppan Printing co, Ltd., Xerox Corporation, Mondi Plc., Quad/Graphics, Inc., WS Packaging Group and others.

Packaging Printing Market Segmentation:–
By Printing Ink:

Solvent- based
UV-curable
Aqueous
Others
By Printing Technology:

Flexography printing
Rotogravure printing
Offset printing
Digital printing
Screen Printing
By Material:

Labels
Paper & paperboard
Plastic
Metals
Others
By Application:

Food & beverage
Pharmaceuticals
Household & cosmetic products
Others
By Region:

North America
U.S.
Canada
Europe
UK.
France
Germany
Italy
Asia Pacific
China
Japan
India
Southeast Asia
Latin America
Brazil
Mexico
Middle East and Africa
GCC
Africa
Rest of Middle East and Africa
This free Sample Report is purely a representation of our full report, for evaluating the market scope/data and make informed purchase decisions.