 Smartphone Market in India 2012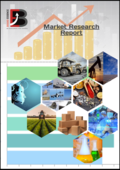 Smartphone Market in India 2012
Report ID:
Netscribes 112
|
Number of pages:
70
|
Publish Date:
Apr 2019
|
Publisher:
Netscribes
|
Category:
ICT and Media
A Smartphone is a cellular phone with better, faster and enhanced operating abilities and performance which was earlier restricted to Personal Digital Assistant (PDA) and portable computers. Smartphones are rapidly replacing feature phones in India. With the number of vendors offering wide variety of smartphone devices, consumers are spoilt for choices with diverse features at different price.
 
The report begins with 'Introduction' section covering overview of smartphone which provides basic idea of the technology and brief details regarding the prime features of smartphones.

The 'Smartphone Overview' section elaborates global & domestic market state of smartphone business. It is accompanied by a plethora of qualitative and statistical information regarding the state of smartphone in major countries such as, smartphone shipments by various vendors and their market share and other related information.

It is followed by 'Drivers & Challenges' section elaborating the major furtherance & impediments for smartphones in India. Both the 'drivers' and 'challenges' are equally stressed upon to provide clear idea regarding the probable obstacles and rewards in the line of business and help vendors take necessary measures.

The report continues with 'Market Opportunity' section where potential application areas for smartphones in India are elaborated. Each of the opportunity areas are accompanied by statistical data for detailed analysis.

Next the recent developments and prominent trends in the market are illuminated under 'Market Trends' section.

In the 'Smartphone Player Profiles' section, the key smartphone manufacturers are profiled. The section begins with a feature-price trade-off matrix for smartphone players in the country. It continues with information such as corporate & business highlights covering operational & recent information regarding each company's contact information, location, key product and service offerings and key contacts for each of the players. It also provides financial performance for a period of time including revenue and profit, key ratios, financial summary and key financial performance indicators. Key business segment and key geographic segment for each player are provided as well to provide further clear idea regarding the companies. It also consists of a prices and specifications table for the latest smartphone devices available in India.

The report concludes with the section 'Strategic Recommendation' which is derived after a comprehensive analysis of the market state & scope. It suggests key strategic moves which can help enhance and accelerate adoption of smartphones in India.

Page 1: Executive summary
Introduction
Page 2: Smartphone Overview
Market Overview
Page 3: Global Market - Overview, Market Size (2011-2015e), Smartphone Brand Market Share
Page 4-10: India Market - Overview, Market Size (2011-2015e), Smartphone Platform Market Share, Major Smartphone Operating Systems, Smartphone Application Usage, Top Smartphone Applications, Smartphone Selection Criteria, Smartphone Vendor Analysis
Drivers & Challenges
Page 11: Summary
Page 12-17: Drivers
Page 18: Challenges
Market Opportunity
Page 19-23: Opportunity areas in India for smartphones
Market Trends
Page 24-25: Market Trends
Smartphone Player Profile
Page 26: Feature-Price Trade-Off Matrix for Smartphone Players in India
Page 27-38: Major Public Players
Page 39-54: Major Private Players
Page 55-58: Smartphone Price and Specifications
Strategic Recommendation
Page 59: Strategic Recommendations
Appendix
Page 60: Appendix
Page 61: Sources of Information

Market Overview
1. Smartphone - Global Market Size (2010-2015e)
2. Smartphone Brand - Market Share (2012)
3. Smartphone - India Market Size (2011-2015e)
4. Smartphone Platform - Market Share (2012)
5. Smartphone App - Maximum Downloads
6. Smartphone App - Highest Activity / Usage
Drivers & Challenges
7. Total No. of Household (mn) (2005, 2015e, 2025e)
8. Per Household Annual Income
9. Aggregate Annual Disposable Income (2005, 2015e, 2025e)
10. Subscribers of 3G Services (2012e-2015e)
11. Minimum Smartphone Price (2009, 2012)
12. Wireless Subscriber Base - India (2006-2012)
Market Opportunity
13. Enterprise Mobility - Market Size (2011-2015e)
14. Mobile Workforce - India Growth and Size (2011-2015e)
15. Total Number of SMEs (2010-2013e)
16. Total Fixed Investment by SMEs (2010-2013e)
17. Enterprise Mobility in SMB (2011-2015e)
18. Mobile Entertainment - Market Size (2011-2016e)
19. Facebook Penetration (Dec'10- Dec'11)
20. Mobile Marketing - Market Size (2011-2015e)
Smartphone Player Profiles
21. Financial Snapshots - Major Private Companies

Smartphone Player Profiles
1. Company profiles
a. Company information
b. Products and services
c. Key people
d. Key Financial Performance Indicators 
e. Key Ratios
f. Business Highlights
2. Smartphone Price and Specifications
Appendix
3. Appendix
4. Sources of Information

This free Sample Report is purely a representation of our full report, for evaluating the market scope/data and make informed purchase decisions.