 Biometric Vehicle Access Market By Authentication (Fingerprint Recognition, Voice Recognition, Facial Recognition), By Future Technology (Iris Recognition System , DNA), By Vehicle (Passenger Car , Battery Electric Vehicle), Industry Analysis, Trends, and Forecast 2019 – 2025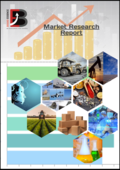 Biometric Vehicle Access Market By Authentication (Fingerprint Recognition, Voice Recognition, Facial Recognition), By Future Technology (Iris Recognition System , DNA), By Vehicle (Passenger Car , Battery Electric Vehicle), Industry Analysis, Trends, and Forecast 2019 – 2025
Report ID:
BMRC 1303
|
Number of pages:
205
|
Publish Date:
Jun 2019
|
Publisher:
BMRC
|
Category:
Automotive and Transport
Biometric Vehicle Access Market: Global Size, Trends, Competitive, Historical & Forecast Analysis, 2019-2025– Increasing the need for security features in the vehicles is expected to drive the biometric vehicle access market.

 
Biometric Vehicle Access market report published by the Brandessence Market Research and Consulting Pvt. Ltd. provides the detail information about Biometric Vehicle Access market from various aspects. This report consists of drivers, challenges and opportunities which help the market to grow over the analysis period and recent trends which supports the growth of market. This report consists of regional segmentation with product type and applications.

Biometric vehicle access refers to the technology that provides higher level of security with biometric elements. This system is embedded into the interior camera which can identify driver's face and functionally, automates vehicle settings including seat, mirror position, navigation, and temperature. Moreover, usually biometrics is typically dependent on the biological characteristics of individual including retinal, fingerprint scans or voice recognition, etc. making the system more reliable as well as accurate, so that it is not accessible to unauthorized person.


The major growth factor driving the biometric vehicle access market is increase in demand of anti-theft identification to avoid the danger of accessibility from unauthorized persons. As this biometric vehicle access technology has helped in protecting the misuse of vehicles and make sure that only authorized drivers can able to drive the vehicles. In addition, recent developments in car technology have been growing for last few years at a significant rate is likely to foster the market growth for biometric vehicle access significantly. Whereas, identity verification and access control requirements can be achieved by fingerprint technology which is used in the biometric vehicle access system. In 2017, there were almost 400,000 cars reported stolen alone. However, this system is relatively expensive which can be a restraining factor of this market growth.

Some major key players for Biometric Vehicle Access market are Hitachi Ltd, Safran S.A, Fujitsu Ltd., Nuance Communications, Voxx International, Hid-Global, Synaptics Incorporated and others.



Global Biometric Vehicle Access Market Segmentation



By Authentication
• Fingerprint Recognition
• Voice Recognition
• Facial Recognition

By Future Technology
• Iris Recognition System 
• DNA 

By Vehicle
• Passenger Car 
• Battery Electric Vehicle

By Regional & Country Level
• North America
o U.S.
o Canada 
• Europe
o U.K.
o France
o Germany
o Italy 
• Asia Pacific
o China
o Japan
o India
o Southeast Asia
• Latin America
o Brazil
o Mexico
• Middle East and Africa
o GCC
o Africa
• Rest of Middle East and Africa
o GCC
o Africa
o Rest of Middle East and Africa


This free Sample Report is purely a representation of our full report, for evaluating the market scope/data and make informed purchase decisions.